WTA Driver of the Quarter
– By #Wyoming Trucking Association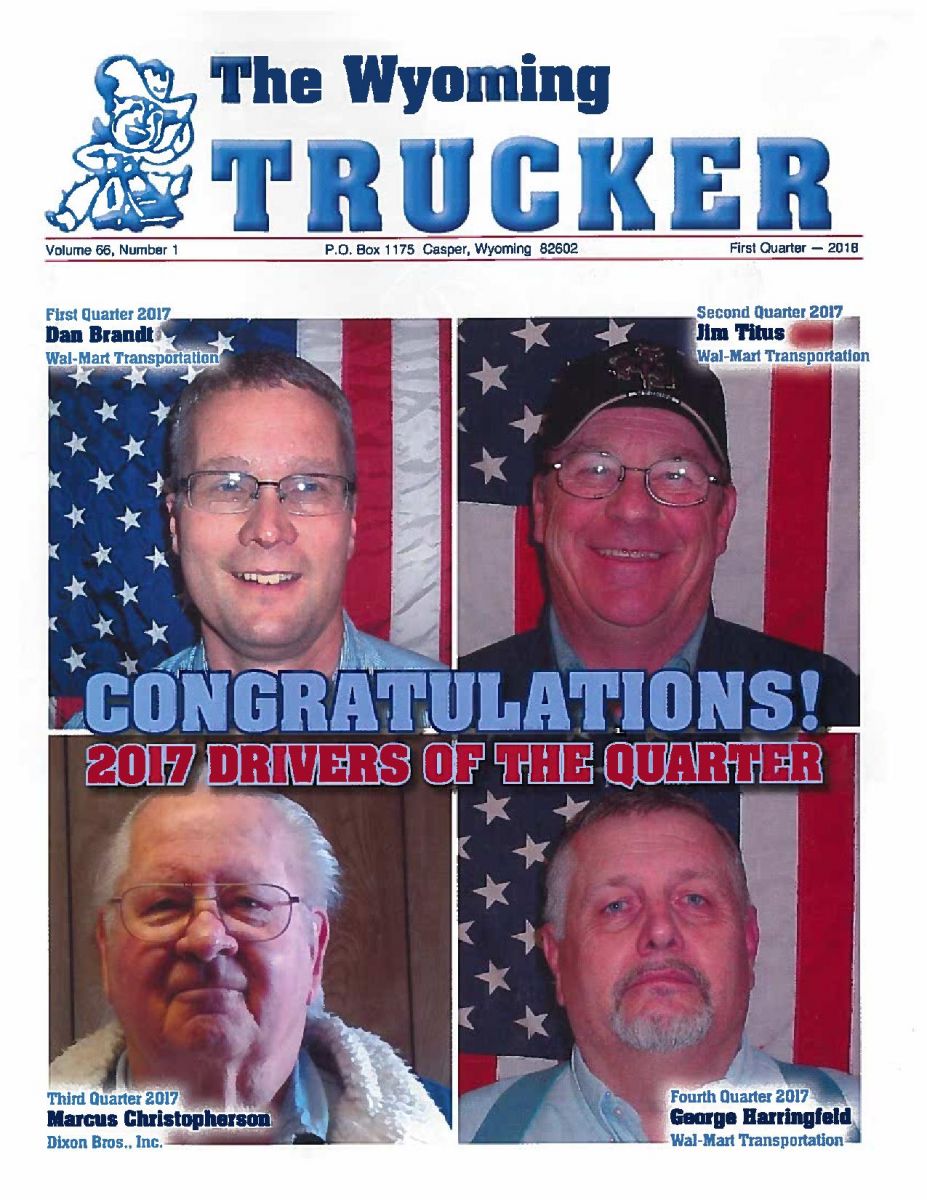 WYOMING TRUCKING ASSOCIATION DRIVERS OF THE QUARTER
At the May Wyoming Trucking Association Convention the receipents of the 2017 WTA Drivers of the Quarter were announced. Marcus "Bud" Christopherson of Dixon Bros., Inc., Casper Wyoming, was honored as one of the recipients of this award.
The following article appeared in the Wyoming Trucker magazine.
Marcus "Bud" Christopherson, Dixon Bros., Inc. has been awarded the 2017 Driver of the Third Quarter, with over 50 years of professional driving, over 7 million miles and only one non-preventable accident in his professional career.
Mr. Christopherson has attended defensive driving courses and hazardous materials training. Bud hauled propane in a longer combination unit and has recently retired from Dixon Bros., Inc.
Dave Foertsch, Terminal Manager, Dixon Bros., Inc. said, "Bud always saw things in a positive manner, whether it was something about a load or a place it had to go, it possibly could get done. Bud really knew the meaning of hard work, even up to the day he retired from trucking. And when you were around him, it would wear off on you."
Bud served four years with the Air Force. His hobbies include racecar driving and participating in whatever his grandchildren are doing.
Bud and his wife, Barbara, make their home in Casper. They have four children, 11 grandchildren and 5 great grandchildren.
---
Last Modified: