Mark Dorrance, tank truck driver for Dixon Bros., Inc., is a candidate for the National Tank Truck Carriers Professional Driver of the Year Award
– By #NTTC

Mark Dorrance, the 2018 CMCA Driver of the Year Award, is a candidate for National Tank Truck Carriers Professional Driver of the Year Award.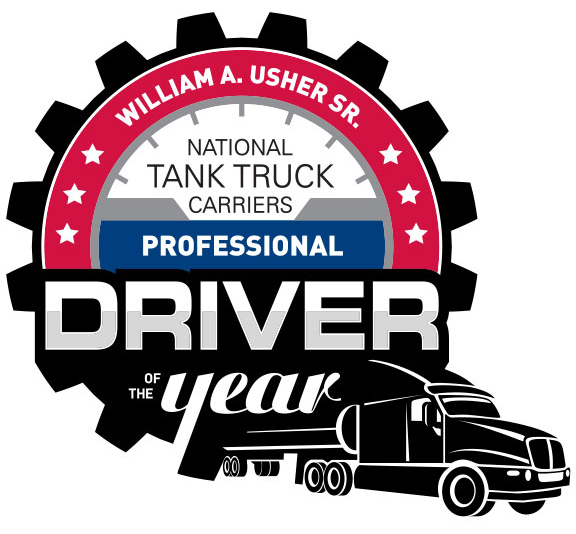 Announcing the 2018-2019 Champion Finalists for the Professional Tank Truck Driver of the Year Contest
The National Tank Truck Carriers is pleased to announce the eight professional tank truck drivers who have been selected as this year's Champion Finalists for the Tank Truck Driver of the Year Award. After intensive on-site interviews with our judges in Washington, DC, one driver will be named the Grand Champion at NTTC's upcoming Annual Conference in Las Vegas, Nevada on April 23 - 25.

"Each year we continue to be amazed by the unbelievable talent which continues to rise as our Champion Finalists," said NTTC Chairman John Whittington of Grammer Industries. "This year is no exception, as these Champion Finalists display an incredible commitment to safety and are a shining example for all of transportation. These drivers make me so proud to be a part of the tank truck industry."

"Congratulations are due this fine group of professional drivers who represent the best of the best in our challenging industry," said NTTC President Daniel R. Furth. "Our industry's well-deserved reputation for excellence simply would not exist without the safety commitment of these finalists, as well as all of our DOY applicants in this contest year. I'd like to thank Great West Casualty, our new sponsor of the DOY program, whose considerable support allows us to focus on the most important group in our industry. I'd also like to thank our judges for their diligence in a very difficult process where truly all of the applicants are deserving of recognition and respect."
The 2018-19 Champion Finalists:
| | | |
| --- | --- | --- |
| Finalist | Company | HQ |
| Ronald Baird | Hoffman Transportation/ G&D Trucking | Channahon, IL |
| Mark A. Dorrance | Dixon Bros, Inc. | Newcastle, WY |
| James Ellis Sr. | Grammer Industries, Inc. | Columbus, IN |
| Tony T. Stinnett | Usher Transport | Louisville, KY |
| Barbara Herman | K-Limited Carriers LTD. | Toledo, OH |
| Tim Howerton | Groendyke Transport, Inc. | Enid, OK |
| Michael Hunter | Atlas Oil Company | Taylor, MI |
| William McNamee | Carbon Express | Wharton, NJ |
The eight Champion Finalists will now advance to the final round of the selection process at NTTC's headquarters in Arlington, Virginia. A panel of industry officials will judge the contestants on their knowledge of the tank truck industry, dedication to safety, ability to communicate the industry's messages, overall safe driving record, and their positive community efforts outside of their driving responsibilities.

The 2018-2019 Professional Tank Truck Driver of the Year Grand Champion will be announced at the Wynn Hotel in Las Vegas, Nevada during NTTC's 71st Annual Conference & Exhibits, April 23 - 25. During the Grand Champion's one-year term, he or she will serve as an NTTC spokesperson for the industry and attend NTTC safety-focused events throughout the year.
The Professional Tank Truck Driver of the
Year Program Thanks its generous sponsor:
---
Last Modified: